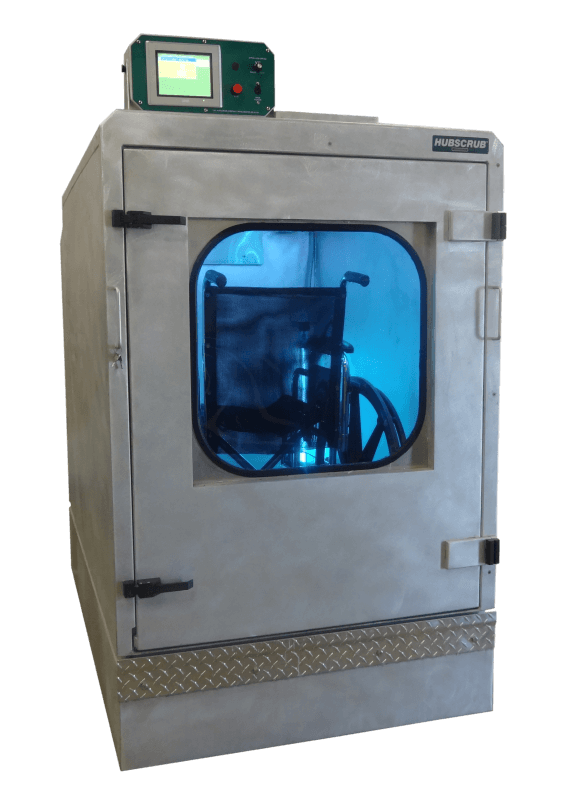 The Ultimate Equipment Cleaning And Infection Control Solution
HUBSCRUB is an automated equipment cleaning process to assist and enhance your infection control programmes.
HUBSCRUB allows you to completely clean and decontaminate wheelchairs, commodes, toilet frames, shower chairs, carts, trolleys, over-bed tables and more within 6 minutes. 
HUBSCRUB's patented cleaning and decontamination system includes state of the art UV technology and allows for multiple pieces of equipment to be cleaned at the same time, significantly reducing costs.
HUBSCRUB is perfect for hospitals, aged care and suppliers of assistive products.
It gives you a very effective consistent cleaning regime, particularly for your toileting bathroom equipment which is basically what we use it for.
From a financial and staff utilization perspective, labor savings is significant when you compare manual labor time to automation. Automation is the right tool to do the tedious, repetitive, non-interesting job and at the same time frees up the operator for something which has greater employee satisfaction, efficiency and increased productivity.
Really good, optimizing our cleaning process!